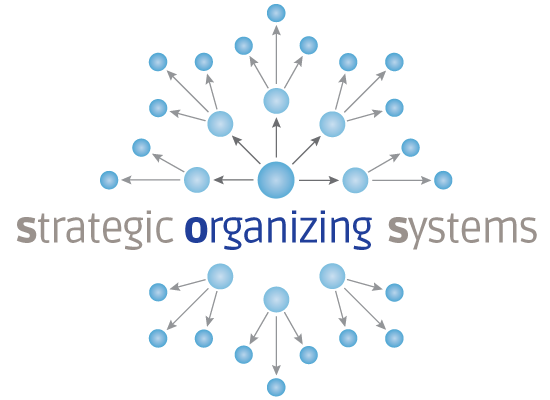 Strategic Organizing Systems develops customized cloud based software solutions on the Salesforce/Force platform. This platform enables us to develop the apps and customization you need quickly and efficiently. Here is a short list of the amazing features we can deliver for your union.
Dashboards- to allow managers at every level get a birds eye view of real time data through customized graphs, charts, and tables.
Mobile Apps- even custom fields are available on your iphone or android immediately without any additional development.
Event management-  baked in along with tickelers/reminders for tasks
Case Management– for tracking grievances and encouraging rapid response to issues members have about their union representation.
HR Tools– to help manage internal staff.
Email integration­ with Outlook and/or Gmail.
Documentation Library– to store, and retrievable, everything from union contracts, expense forms, workplace leaflets and grievance documents.
Chatter and Communities– which will allow the union to have it's own private "facebook" designed for efficient staff communications and peer support.
Customizable fields– if you need more, it's there for you.
We can also leverage the thousands of apps already developed and available on the AppExchange.  The AppExchange, similar to the Apple App Store, allows developers to design their own solutions that enhance the existing Salesforce CRM functionality.   For example, Salesforce developers have already solved the following problems for our union clients:
Predictive Dialing
Member Photos
Electronic Signatures
In addition, we are launching Canvasser SOS, an app that allows organizations to route, map, survey and visit targeted contacts all from their phones.   We can also customize your Salesforce.com site or help you start from scratch to build what you need, when you need it.
About the founder
John Sladkus has been working with and for unions for more than 25 years.  After graduating from Cornell University's School of Industrial and Labor Relations, John organized workers nationally for SEIU.  After several years of organizing, John earned his Masters in Public Policy from the UC Berkeley.
He then conducted research and taught  courses as an Education and Policy Specialist at the Labor Center at the University of California's Institute of Industrial Relations.
He left the Labor Center to meet a different challenge by cycling across the United States for six months.  After returning to the Bay Area, John wanted to focus on helping unions embrace technology in order to improve their organizing success.  In 1995, he founded New Union Work Systems, Inc creators of the Organizers Toolbox.  The Organizers Toolbox became the industry standard database for union organizing campaigns.   SEIU, IBT, UFW, ILWU, SPEEA/IFPTE were some of the many unions that counted on the Organizers Toolbox for their major campaign successes.  NUWS was acquired by Voter Activation Network (now NGP VAN) in 2009 and John worked for that company 3 years as their Director of Client Outreach.
With the launch of Strategic Organizing Systems, John is thrilled to be creating tools for local unions where workers are informed, active and proud to call themselves union members.