"Tracking and communicating with a statewide membership can be challenging. In partnering with SOS we now have comprehensive real-life member data right at our finger tips. Union reps and organizers can login remotely using smart phones to turf, task, record, and update member activity. With each phase we continue to build. As we prepare for negotiations with the University, SOS is helping us to strengthen our membership.
—Melissa Munio, Chief of Staff Teamsters Local 2010
 "We hired SOS to make Salesforce speak our language and solve our every day problems. We now have a great way to ID leaders, track all of our member communications, prepare our members for negotiations, organize, track grievances, and find important documents fast. And on top of that most of this is available on our phones! We can't wait to launch union wide.  We are calling it our very own "UnionForce".
—Peter Finn, Secretary-Treasurer, Teamsters Local 856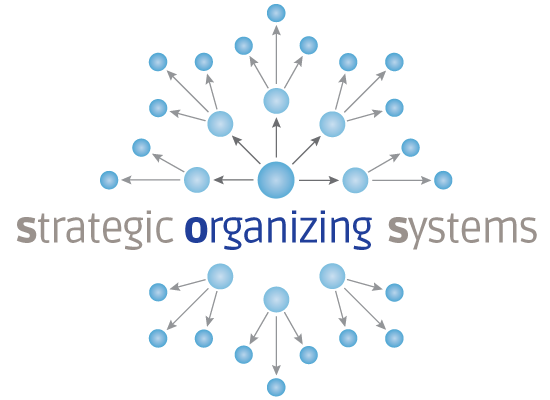 Strategic Organizing Systems develops customized cloud based software solutions on the Salesforce/Force platform. This platform enables us to develop the apps and customization you need quickly and efficiently. Here is a short list of the amazing features we can deliver for your union.
Dashboards- to allow managers at every level get a birds eye view of real time data through customized graphs, charts, and tables.
Mobile Apps- even custom fields are available on your iphone or android immediately without any additional development.
Event management-  baked in along with tickelers/reminders for tasks
Case Management– for tracking grievances and encouraging rapid response to issues members have about their union representation.
HR Tools– to help manage internal staff.
Email integration­ with Outlook and/or Gmail.
Documentation Library– to store, and retrievable, everything from union contracts, expense forms, workplace leaflets and grievance documents.
Chatter and Communities– which will allow the union to have it's own private "facebook" designed for efficient staff communications and peer support.
Customizable fields– if you need more, it's there for you.
We can also leverage the thousands of apps already developed and available on the AppExchange.  The AppExchange, similar to the Apple App Store, allows developers to design their own solutions that enhance the existing Salesforce CRM functionality.   For example, Salesforce developers have already solved the following problems for our union clients:
Phone Banking
Mapping and Routing
Member Photos
Electronic Signatures
In the next few months, SOS will be adding our own union focused products to the AppExchange.  For now, we will customize your Salesforce.com site or help you start from scratch to build what you need, when you need it.